Welcome to the Custom Hero Factory Wiki Voting Center!
Here you can nominate articles, images, stories and quotes that will be featured on the Main Page! You can also nominate and vote for your User of the Month! We do ask that you do not nominate yourself for UotM, but that you seek out a strong, upstanding user that has really put his all into what they do!
Featured User
Featured Article
Michael Ice Viper
Featured Quote
"So you survived. Impressive. Granted, I just lost thirty credits because of you, but impressive all the same."
"Excuse me?"
"I bet thirty credits you wouldn't make it out. I lost."
Seems legit. McF4rtson!!! TwinkieCraft is back. IP:108.180.129.44
--
Featured Story
Featured Image
Featured Creation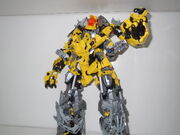 Well, considering my pages aren't really fleshed out and my story has yet to be posted, I'll enter in a category most of you know me from, with one my favorite mocs. Standing at 1 Ft and made o0f over 300 pieces, the Shatterpoint Heavysuit is not only the heaviest MoC I've ever made, but also the hardest to photograph. Able to hold almost any pilot with the basid BA body type, it is highly poseable and features many, many, MANY points of articulation. And unlike the Head HUnter, which falls over when struck by a small breeze, the Shatterpoint has good CoB and large feet. So.... I think it's obvious I LOVE this thing. Hopefully you do too!
Comments
(This text needs to be here so the header will work.)
Ad blocker interference detected!
Wikia is a free-to-use site that makes money from advertising. We have a modified experience for viewers using ad blockers

Wikia is not accessible if you've made further modifications. Remove the custom ad blocker rule(s) and the page will load as expected.