Custom Hero Factory Wiki:Voting Center
Talk

25
1,150pages on
this wiki
Welcome to the Custom Hero Factory Wiki Voting Center!
Here you can nominate articles, images, stories and quotes that will be featured on the Main Page! You can also nominate and vote for your User of the Month! We do ask that you do not nominate yourself for UotM, but that you seek out a strong, upstanding user that has really put his all into what they do!
Featured User
Edit
For
Against
Comments
For
Comments
Featured Article
Edit
For
Against
Comments
I think all of the features should be somewhat halloweeeny. There is plenty of horror on this wiki.
In all honesty, shouldn't the featured article be something made by one of ud, and not Hero Canon? Zanywoop There's still --! um, line? V.v.V (talk) 04:01, October 11, 2013 (UTC)
Agreed. And preferably a relatively recently written article. ThePurpleDragonNinja (talk) 14:27, November 11, 2013 (UTC)
For
I've scoured the recent-ish pages of late to find one that seemed good enough to showcase, limiting myself not to common winners suchas the (well-deserved) BTD27, Bub, and I think Deltrax. I found this page in depth and interesting to read. Anybody agree? We can't move forward until there are more Submissions for everything so... Zanywoop Out. Always give 100%. Except when donating blood. V.v.V (talk) 21:09, December 1, 2013 (UTC)

Against
Comments
Never mind... back to searching.
For
Against
Comments
Featured Quote
Edit
For
Against
Comments
Featured Story
Edit
For
Against
Comments
Featured Image
Edit
For
Against
Comments
Featured Creation
Edit
For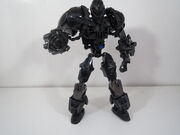 Against
Comments