Isosia is a planetoid that was once part of Bynamo. {| style="float: right; color: silver; border: 3px solid rgb(30,30,30); -moz-border-radius: 12px; -webkit-border-radius: 12px; border-radius: 12px; width: 250px; padding: 1px" !colspan="2" style="font-size: 17px; text-align: center; color: white; background: dimgray; border: 1px solid silver; -moz-border-radius: 10px 10px 0 0; -webkit-border-radius: 10px 10px 0 0; border-radius: 10px 10px 0 0"|Isosia |-
|style="text-align:center" colspan="2"|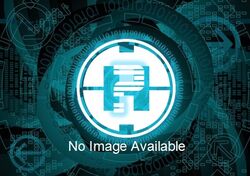 |- !colspan="2" style="text-align: center; color:white; background:dimgray; border: 1px solid silver"|Weaponry |- |style="background:rgb(30,30,30);border:1px solid silver;width:125px"|Ranged Weaponry |style="background:rgb(50,50,50)"| |- |style="background:rgb(30,30,30);border:1px solid silver"|Melee Weaponry |style="background:rgb(50,50,50)"| |- |style="background:rgb(30,30,30);border:1px solid silver"|Guns |style="background:rgb(50,50,50)"| |-
!colspan="2" style="text-align: center; color: white; background:dimgray; border: 1px solid silver"|
General Information
|- |style="background:rgb(30,30,30);border:1px solid silver"|Affiliation |style="background:rgb(50,50,50)"| |- |style="background:rgb(30,30,30);border:1px solid silver"|Color(s) |style="background:rgb(50,50,50)"| |- |style="background:rgb(30,30,30);border:1px solid silver"|Current Status |style="background:rgb(50,50,50)"| |- |style="background:rgb(30,30,30);border:1px solid silver"|Location |style="background:rgb(50,50,50)"| |-
!colspan="2" style="text-align: center; color: white; background:dimgray; border: 1px solid silver"|
Misc. Information
|- |style="background:rgb(30,30,30);border:1px solid silver"|Alias(es) |style="background:rgb(50,50,50)"| |- |style="background:rgb(30,30,30);border:1px solid silver"|Other Equipment |style="background:rgb(50,50,50)"|
|}
History
Isosia was originally the Southeastern Hemisphere of the giant planet Bynamo. Bynamo collided with a giant planetoid and was blown into pieces. One of the larger pieces was the Southeastern Hemisphere which was flung off into deep space. The remaining Bynamans called the planetoid Isosia (after their former Prime Minister) and named themselves Isosians. Isosia is still moving, and it is expected to run into a star in 800,000 years.
Known Isosians
Claw (Illegal Info Trader (Was once named Unigural))
Ingertl (Prime Minister)
Fervuya (Bounty Hunter)
Zhimo (Vice Prime Minister)
Isosi (Former Prime Minister (Deceased))
Juthiak (Politican)
Bwarbal (Politican)
Zarkthigul (Politican)
F'khar (Political Leader (Not Prime Minister))
Dsar (Scientist)
Qernacial (Survivor Of Bynamo Destruction And Traveled To Isosia To Become A Permanent Isosian)
Fertak (Illegal Info Trader)
3 unnamed Isosian plane crash survivors
Ad blocker interference detected!
Wikia is a free-to-use site that makes money from advertising. We have a modified experience for viewers using ad blockers

Wikia is not accessible if you've made further modifications. Remove the custom ad blocker rule(s) and the page will load as expected.