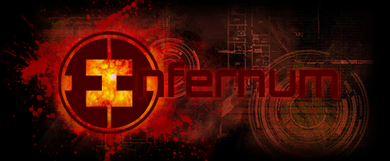 Infernum (facility) (recommended to be read) | Infernum (Deity) | Infernum (Timeline) | Tau-4 Main Page | Tau-4 Members | Other Characters | Stories | The Future Logs
Karaleinne Cerebrum is under construction.
This article is currently being written. This tag should be removed once the article is completed. Don't forget to follow the Manual of Style!.
This article was written by ChineseLegolas. Please do not add to this fiction without the writer's permission.
Karaleinne Cerebrum

Weaponry

Ranged Weaponry
None
Melee Weaponry

Energy extraction claw

Guns
None

General Information

Affiliation
Hero Factory (formerly)
Color(s)

Black, lime, green, Metru green

Current Status

Alive, active

Location
Makuhero City

Misc. Information

Alias(es)
"The Seventh", "Kary", "The Eighth" (formerly)
Other Equipment

"Bat"-pattern wing rig, dormant Brain

For help on how to use this template, click here.
Karaleinne Cerebrum, or just simply Kary, (pronounced KARE-uh-line) was a Hero created during the Savage Planet missions, and then subsequently transferred to the Tau-4 during the Brain Attack. She has been in the team ever since.
History
Before Brain Attack
The circumstances of Kary's creation are wreathed in mystery. It's all really cloak-and-dagger. The files pertaining to her creation are all either encrypted or destroyed. Only one person within the Hero Factory has full access to these files: Akiyama Makuro. In fact, it was him who specifically ordered the creation of Kary.
There are some known hard facts about Kary's initiation, however. She was created within the Assembly Tower, not Infernum, despite what rumours might say. In addition, she came into being during the Savage Planet missions.
However, the trail goes cold here. She was sent on a number of missions in the Makuhero City area, though none of them had to do with apprehending a criminal, oddly enough.
Her first combat mission was finally given to her during the middle of Breakout. She was assigned alongside Caine Tungsten, then his normal self, Dustin Cyclops, and Kaylenna Whisper. Like the files concerning Kary's creation, the mission dossiers were eventually sealed away. Only those four Heroes, along with Akiyama Makuro, know what happened during that mission. It was during this incident which began a long relationship of distrust and hate between Kaylenna and Kary. More about this will be explored in the Personality section below.
Kary was then shunted into the Tau-4 team, as per Mr. Makuro's orders, when the Brain Attack rolled along.
She has remained there ever since.
After the Brain Attack
More than a decade of faithful service to both the Tau-4 and Hero Factory.
Kary has become a formidable Hero. Lucky for Hero Factory, she a stauch defender of the defenseless and just.
Right?
Karaleinne's story, as well as the rest of the Tau-4's, will continue in the Madness Series.
Gallery
Ad blocker interference detected!
Wikia is a free-to-use site that makes money from advertising. We have a modified experience for viewers using ad blockers

Wikia is not accessible if you've made further modifications. Remove the custom ad blocker rule(s) and the page will load as expected.