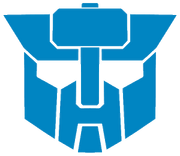 i am ottax14.a huge fan of lego.but mostly hero factory and bionicle.this is my first wiki.i have joined and already love it!i am british and live in berkshire.i played lego universe and own many lego sets.
i make many mocs.i play roblox i am ultimatetf1413.please friend me!i also like transformers very much!
HF building system sets I own:
all of the 1.0 hero sets,
The Furno Bike,
Evo 2.0,
Bulk 3.0,
Nex 3.0,
ALL 4.0 Heroes.
Black Phantom,
Rocka Xl
And Iron Man Ultrabuild (Yes I think that counts as HF it uses the same system)
HF Building system sets I plan to get:
Stormer XL
SplitFace
Toxic Reapa
Voltix
Thornraxx
BULK 4.0(x2
Dropship(MAYBE)
MOCs
Oli Nitranomus(Yes hes finally built)
IronFist
IronFist drone MK1
signatures
here is where i plan to put my signatures.(once i find out how to make one)
1.Ottax14 09:33, December 26, 2011 (UTC)