Hi we should make differant teams of custom made HF members all part of every ones team upload photos store information and everything else thanx
Hi there!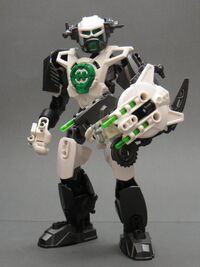 Welcome to Custom Hero Factory Wiki, and thank you for your contributions!
First, however, you'll need to read the Rules.
Recent changes is a great stop, because you can see what pages other people have been editing, and where you can help.
Vote! Something else you can do is check out our Voting Center!
Write! We have a special page for stories about the HF universe you will create! Simply go here.

I'm really happy to have you here, and look forward to protecting you as you create your world!

Lord Starscream 15:56, October 9, 2011 (UTC)
Welcome to Custom Hero Factory! USeful links around here can be found in the large welcome message above. I also saw your latest article, and I did some clean-up work with that. So, I hope you enjoy Custom Hero Factory Wiki (CHFW for short)!
Any questions, just ask me.
McF4rtson!!! TwinkieCraft Server and Wiki! Talk page=Client! 08:49, July 29, 2012 (UTC)
Can you tell me the name of the page? Thanks.
Have you read the Manual of Style yet? If not, DO IT NAOW. Wikishmid 08:38, August 1, 2012 (UTC)